Gingerbread Latte
Kyla Health
By Maria Fernanda López
Reviewed by Rae Brandenburg, RDN
Prepare your own gingerbread spice latte at home using simple and healthy ingredients! Many coffee shop lattes contain large amounts of sugar, which can wreak havoc on our blood glucose levels. Constant rises and dips in blood sugar can lead to fatigue, irritability, lightheadedness, and hormone imbalances. Avoid that shaky feeling by using stevia or monk fruit to sweeten this latte (optional) and having a meal or snack on the side. You can also use decaf coffee if you are sensitive to caffeine.
This recipe is dairy-free and suitable for vegans.
Want to learn more about nutrition and your health? Take charge of your health and longevity with Kyla's Longevity program! Our expert team, including a registered dietitian, provides comprehensive support on your journey to living a long, healthy life. Discover your personalized nutrition and wellness plan tailor-made for you today!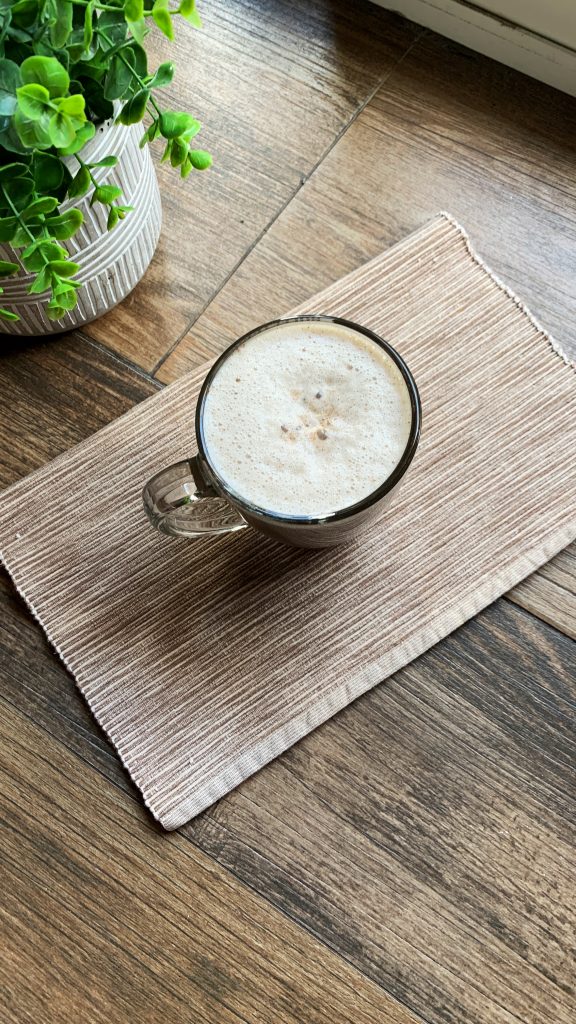 Ingredients
Serves 1
1 cup unsweetened plant-based milk
½ tsp ground ginger
½ tsp vanilla extract
¼ tsp ground cinnamon
3 packets stevia or monk fruit
½ cup freshly-brewed black coffee
Instructions
Warm oat milk in the microwave or on the stove.
Pour the milk into a large mug.
Add ginger, vanilla extract, cinnamon, and stevia. Mix well.
Stir in the coffee until thoroughly mixed.
Serve and enjoy!
Nutrition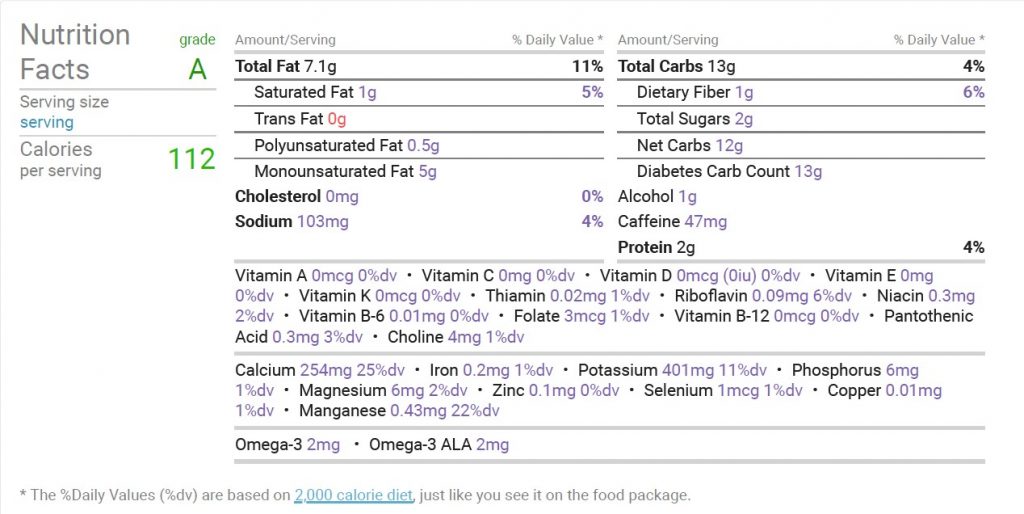 Shopping List
1 carton of unsweetened oat milk
Ground ginger
Vanilla extract
Ground cinnamon
1 box of stevia packets
Coffee or instant coffee