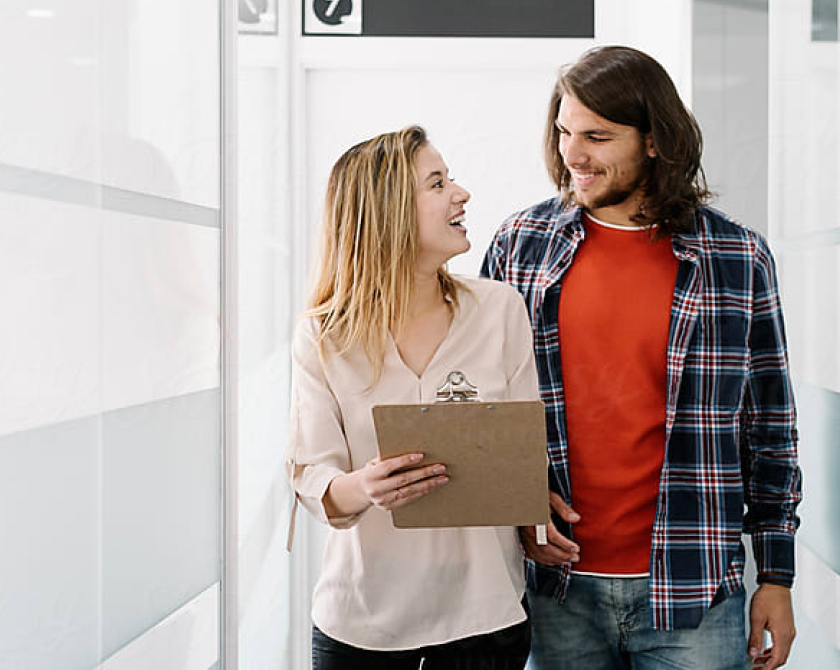 Get Your Employees
COVID-Covered
Kyla helps you put a plan in place using weekly testing and outbreak management.
"On-Site COVID Testing for Your Employees"

"Vaccination Tracking"

"Daily Employee Symptom Check"

Contact Tracing Through App if any Employee Tests Positive

Employer Access to Kyla Dashboard and Resources

Employee Access to Kyla App
Outbreak Prevention is "When", not "If"
Kyla helps you put a plan in place using weekly testing and outbreak management. Based on over 1,000,000 employee results so far, 75% of testing employers have found a positive COVID-19 test.
The Importance of Weekly Testing
An infected individual is contagious three days after the moment of infection, but it may take up to 12 days to show any symptoms. 25% of infected individuals never show symptoms.
Our trained nurses set up drive-thru testing for your company in your own parking lot with the potential to test 3000 employees per van per day.
See testing in action
How Bay Area schools plan to conduct coronavirus testing for students and staff
Published in
September 10, 2020
Read story
Chaotic Rules Make It Hard to Know Who Should Get Tested for Covid-19
Published in
August 28, 2020
Read story
Who Should Pay for Covid-19 Testing in the Workplace?
Published in
August 7, 2020
Read story
No-cost COVID-19 tests. 1 Hour PCR Results.
Kyla can bill all insurances and has successfully billed for testing since the start of the pandemic. Kyla billing practices are supported by the latest Cares Act, HHS, CMS and DMHC policies.
Technology
per employee per month
$5
Employee App
QR Testing Passport (under 1 min per test)

Test Results Delivered in App

Vaccination Tracking and Alerts

Daily Symptom and Vitals Monitoring

Contact Tracing

Access to Medical Treatment

Access to Wellness Program
Real-time Employer Dashboard
Tracking of Test Results

Tracking of Vaccination Status

Tracking of Symptom Status

Contact Tracing Results

Alerts of Major Events

Create Departments/Locations

Reporting and Analytics
Test Pricing
All tests are billable to insurance.
Select Test Frequency
Monthly

2x per Month

Weekly

2x per Week (for qualified employers)
Outbreak Prevention
Emergency, on-site testing is available upon 12h-24h request

$1,000 per trip
Kyla can bill PPO, HMO, Kaiser, Medicare, Medi-Cal, ESSR, and more. Self-pay options are available upon request.
Self-pay Options are available upon request.
Get started
NOTE: Kyla only uses FDA, EUA and/or LDT approved tests.
Enterprise
for 250 to 10,000+ employees
Custom
Reach out for a quote
Everything in Standard Package Plus...

Custom Packages for Enterprise-Level Customers

Potential to Test 3000 per Van per Day

Medical Director Reviews Your Protocols

Outbreak Preparation

Access Control Nurse Onsite Staffing

Access Control Integration

Dedicated Kyla Account Executive

Dedicated Kyla Expert Support
Contact sales
Kyla works with over 500 employers, making testing accessible to hundreds of thousands of employees. Kyla will educate employees on COVID-19. Each day before work, Kyla will ask you how you are feeling and what your body temperature is.
How can we help you?
Kyla provides services to all types of businesses. Our clients range from pre-schools to large manufacturing facilities to corporate offices.
There is no size limit for enrolling with Kyla. However, we require at least 15 to 20 employees to send a nurse to your facility for weekly testing.
Sign up on the website.
Go through a step-by-step walkthrough for getting the office and employees ready - everything from legal to compliance.
Invite employees to download the app and join the platform.
Across your entire workforce, track abnormal symptoms and COVID tests. If any results are positive, all contacts are traced and tested and a return date after COVID illness is projected.
Employer sends the employee an email with an invite to download the Kyla app.
Employee downloads the app and registers.
Kyla educates employee on COVID safety and the importance of safety and reassures employee that going back to work is OK with proper precautions being taken.
Eligible employees do a COVID test at the frequency determined by the employer. Our medical director recommends weekly testing.
Prior to work each day, every employee is alerted through the app to report any symptoms they may be experiencing.
If symptoms are present, the employee gets a doctor consult right from the app.
If the doctor suspects COVID, they refer employee for COVID testing.
If the employee's test is positive, the doctor treats the employee. Also, the app does contract tracing and notifies possibly infected employees to get tested.
The doctor clears employee when it is safe for them to return to work.
Employers will only be able to see the employee's status on certain data points such as: COVID-19 infection status, cleared for work status, normal/abnormal symptom status, contact tracing status, COVID-19 education status, and information provided by an employee to determine the risk level for COVID-19 exposure. No other medical information will be released to the employer.
$225  (Mobile Nurse Collection + COVID-19 Test)
California labs are backed up for weeks. However, Kyla utilizes its own labs and typically has results within 24 hours.
Kyla is currently in California only but pre-enrolling employers in other regions.
The contract is month-to-month. You pay at the start of the month for the number of "seats" you are purchasing for your employees.
Yes. English and Spanish.