Peanut Butter Oat & Cranberry Bites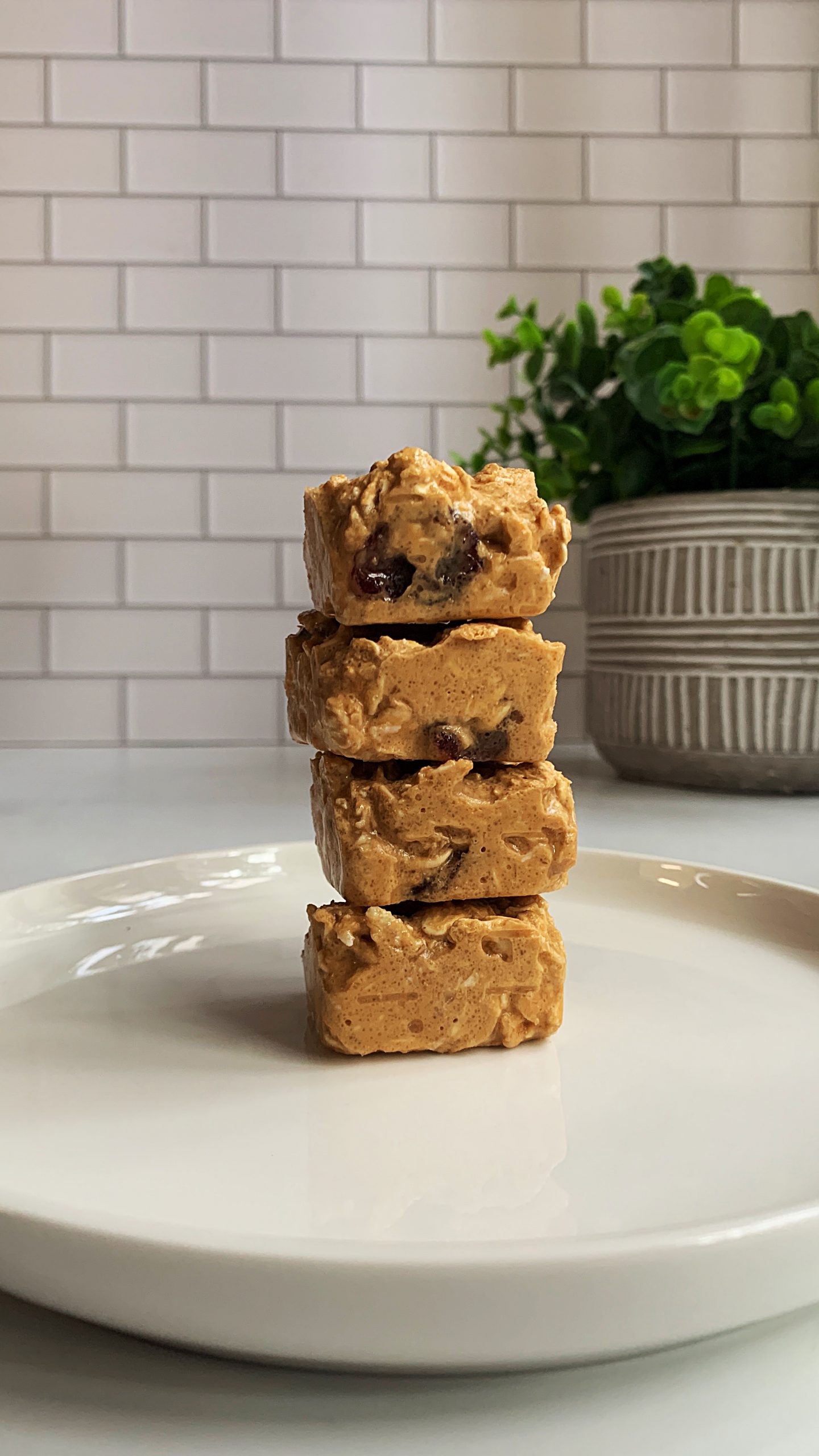 Kyla Health
By Maria Fernanda López
Reviewed by Rae Brandenburg, RDN
While regular peanut butter has its own health benefits, powdered peanut butter can provide flavor with additional protein and less fat. Just one bite has 3 grams of fiber and 5 grams of protein! These bites are satisfying with the chewy texture of cranberries and oats. Preparation only takes a few minutes – just mix, freeze and enjoy!
Want more recipes that are tailored to your goals? Take charge of your health and longevity with Kyla's Longevity program! Our expert team, including a registered dietitian, provides comprehensive support on your journey to living a long, healthy life. Discover your personalized nutrition and wellness plan tailor-made for you today!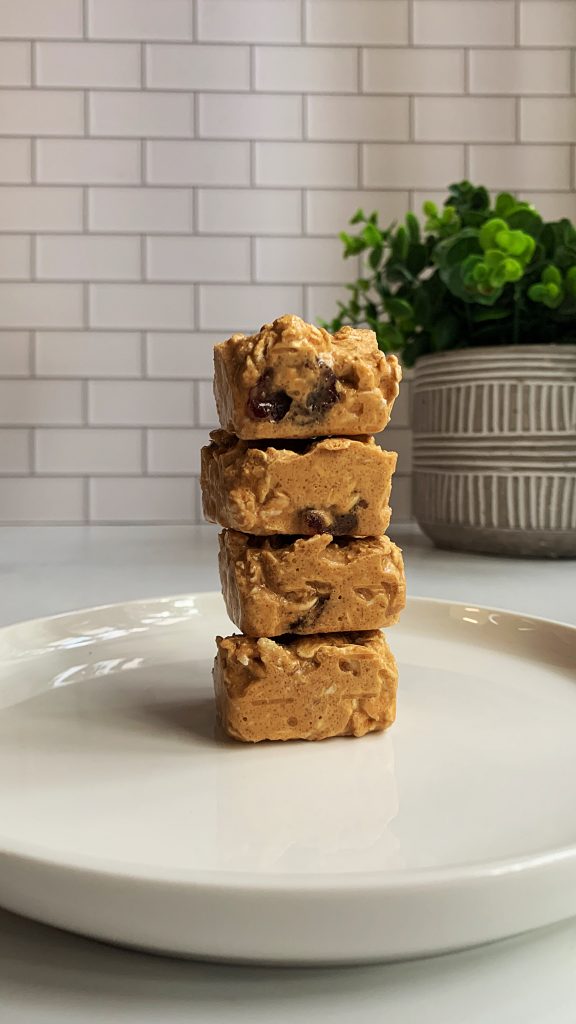 Ingredients
Makes 14 Bites
1 cup of cooked steel cut oats
½ cup of granulated monk fruit
1 tsp of vanilla extract
¾ cup of water
1 cup of peanut butter powder
¼ cup of unsweetened cranberries
Instructions
Mix all the ingredients in a large bowl and scoop 2 tbsp of the mix and freeze for a couple of hours.
Enjoy!
Nutrition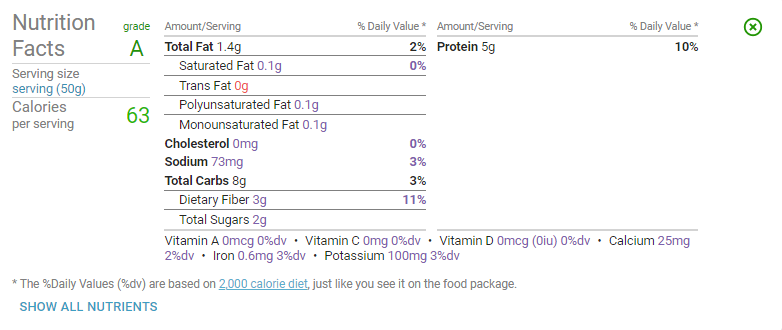 Shopping List
1 bag of steel cut oats
1 bag of granulated monk fruit
Vanilla extract
Water
1 jar of peanut butter powder
1 bag of unsweetened cranberries