Chocolate Orange Seed Overnight Oats
Kyla Health
By Maria Fernanda López
Reviewed by Rae Brandenburg, RDN
These overnight oats are an easy, hearty, and immune-boosting breakfast that is high in healthy fats and fiber. Oranges provide vitamin C, an essential nutrient responsible for collagen production, antioxidant effects, iron absorption and immune function. Oats are high in soluble fiber, which is a prebiotic important for feeding our good gut bacteria. Soluble fiber may also decrease LDL or "bad" cholesterol. The addition of seeds provides healthy fats and even more fiber. This recipe only takes a few minutes to prepare the night before.
Tip: Double the recipe to have breakfast ready to go for a couple days!
Having trouble reaching your health goals? Download the Kyla Health app today for personalized medical care from the comfort of your home.
Or, meet with our registered dietitian, Rae. She offers 1:1 consultations to answer your nutrition questions and creates a personalized, realistic plan to help you reach your goals. Email her at rae@kyla.com to get started with a 15 minute discovery call.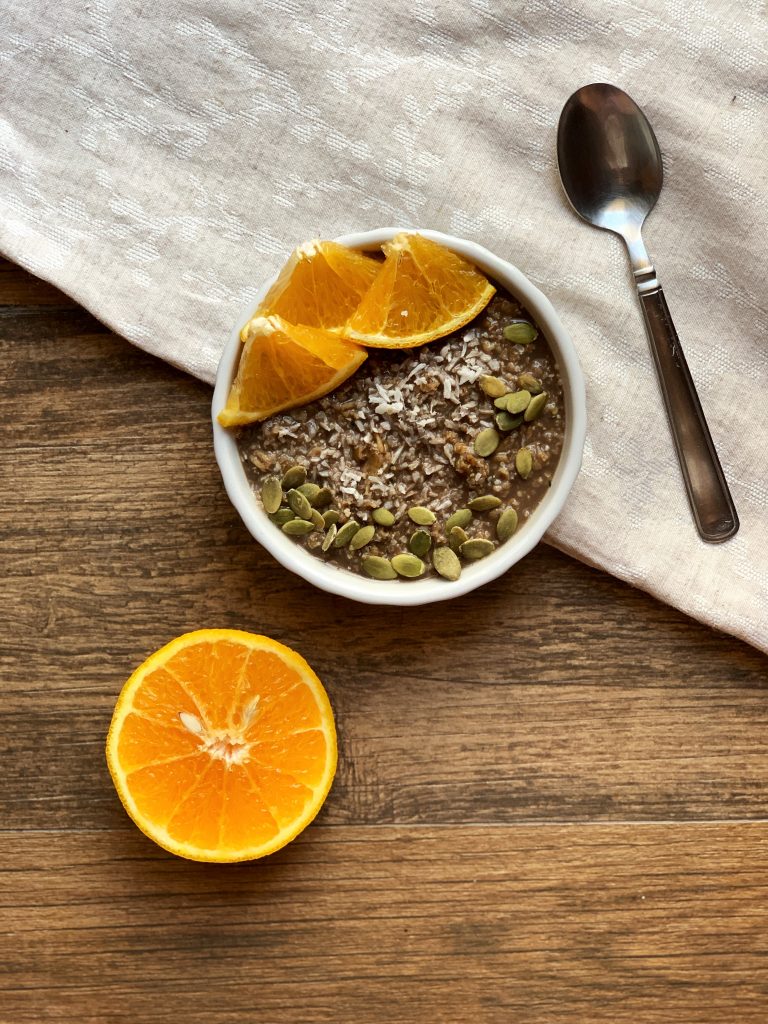 Ingredients
Serves 1
⅓ cup rolled oats
2 tbsp granulated monk fruit or stevia (optional)
2 tbsp hemp seeds
½ tbsp unsweetened cocoa powder
½ cup coconut milk, warmed
1 tsp unsweetened shredded coconut
1 tbsp pumpkin seeds
1 orange, sliced
Instructions
Mix oats, monk fruit or stevia (optional), hemp seeds, and cocoa powder in a jar.
Add warm coconut milk, cover the jar, and shake well.
Leave the jar in the fridge overnight or for at least 4 hours.
Add the shredded coconut, pumpkin seeds and orange slices just before serving.
Enjoy!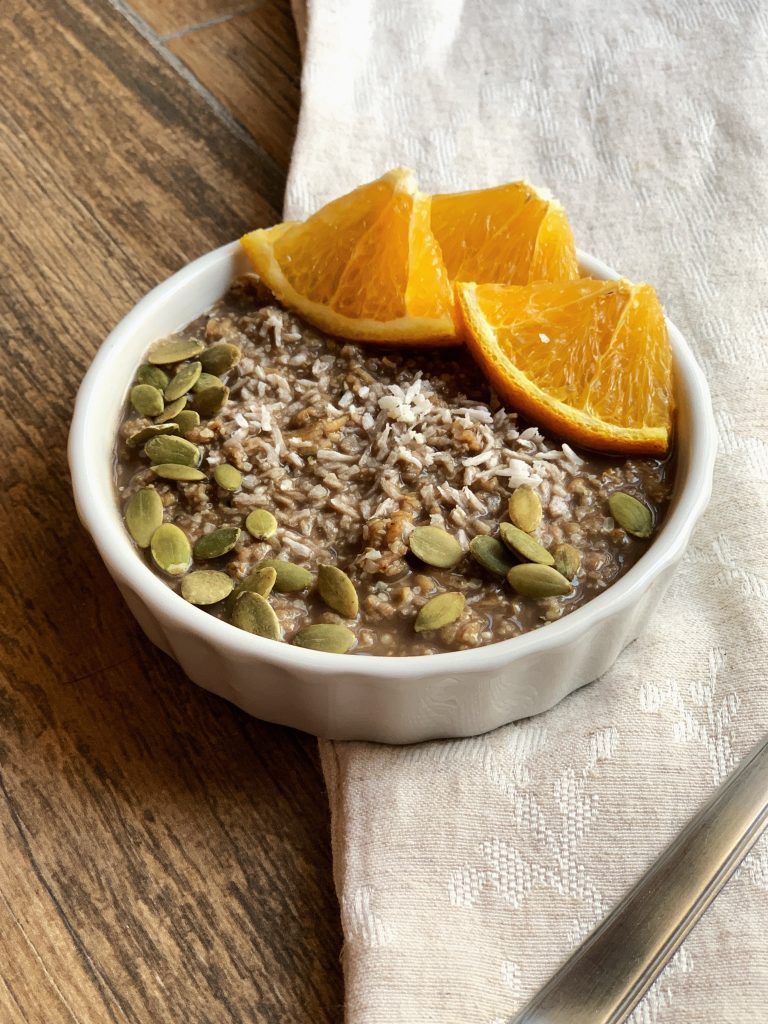 Nutrition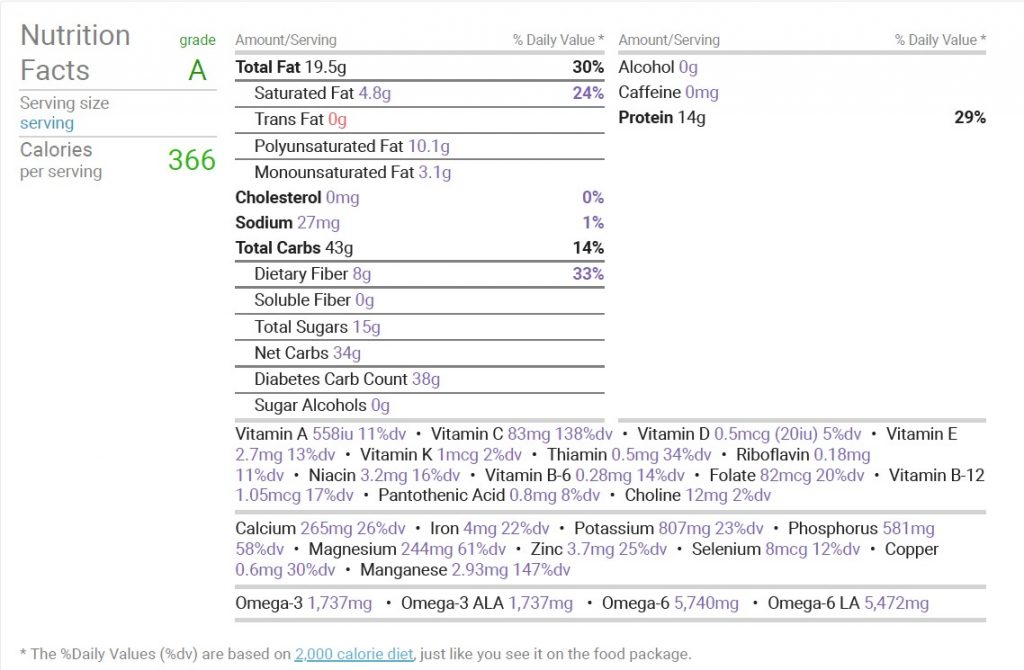 Shopping List
1 small container of rolled oats
1 bag of granulated monk fruit or stevia
1 bag of hemp seeds
1 container of unsweetened cocoa powder
1 carton of beverage coconut milk
1 small bag of unsweetened shredded coconut
1 small bag of pumpkin seeds
1 orange