Blender Mango Pancakes
Kyla Health
By Maria Fernanda López
Reviewed by Rae Brandenburg, RDN
These healthy pancakes use coconut flour instead of wheat, making them gluten-free and higher in healthy fats. Frozen mango adds vitamin C, and eggs add protein. This recipe is low carb, gluten free, high protein and extremely easy to make. You only need your blender! Bon appetit!

Want recipes that are tailored to your goals? Take charge of your health and longevity with Kyla's Longevity program! Our expert team, including a registered dietitian, provides comprehensive support on your journey to living a long, healthy life. Discover your personalized nutrition and wellness plan tailor-made for you today!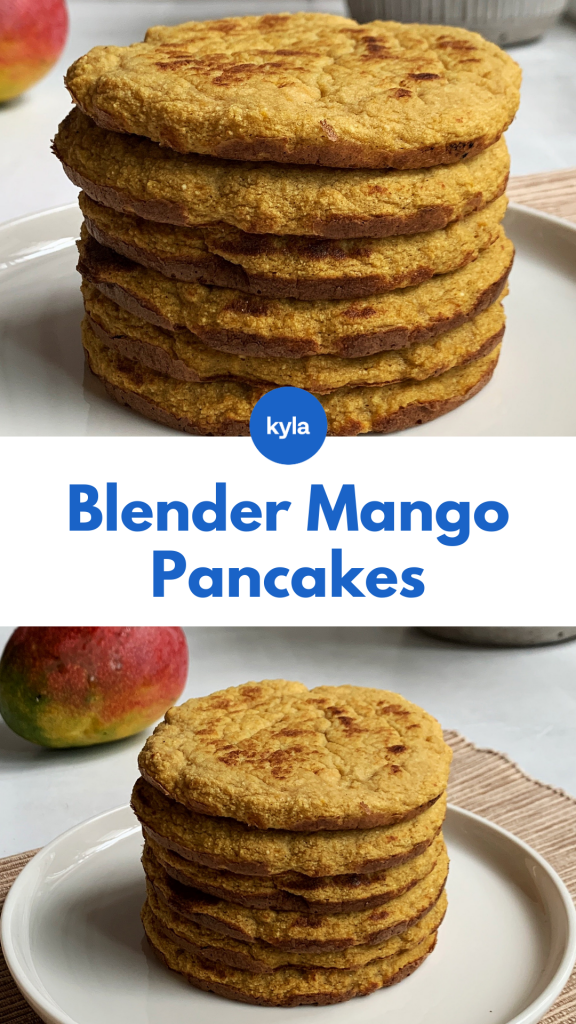 Ingredients
Makes 4 pancakes
¼ cup of coconut flour
1 tsp of baking powder
1 cup of chopped frozen mango
4 eggs
1 tsp of vanilla extract
¼ cup of stevia or monk fruit
Instructions
Blend all the ingredients.
Pour about ¼ cup of the mix into your hot pancake maker and cook for 4 minutes on a non-stick skillet.
Repeat with all the mix left.
Let them cool down and enjoy.
Nutrition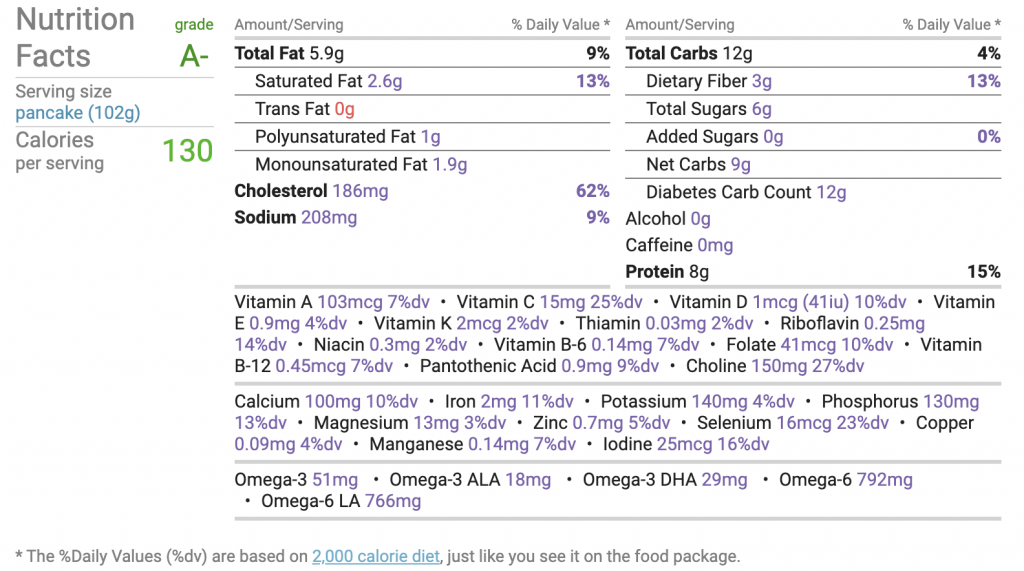 Shopping List
1 bag of coconut flour
Baking powder
1 bag of frozen mangos
1 half dozen carton of eggs
Vanilla extract
1 bag of granulated stevia or monk fruit