Miso Butternut Squash Soup
Kyla Health
By Maria Fernanda López
Reviewed by Rae Brandenburg, RDN
This is an easy blender soup, made from chopped and frozen butternut squash – less mess and time! Butternut squash happens to be an excellent source of fiber and antioxidants. Miso, or fermented soybean paste, is high in probiotics for excellent gut health. Enjoy this soup as a main dish or appetizer any time of year!
Want more recipes like this? Take charge of your health and longevity with Kyla's Longevity program! Our expert team, including a registered dietitian, provides comprehensive support on your journey to living a long, healthy life. Discover your personalized nutrition and wellness plan tailor-made for you today!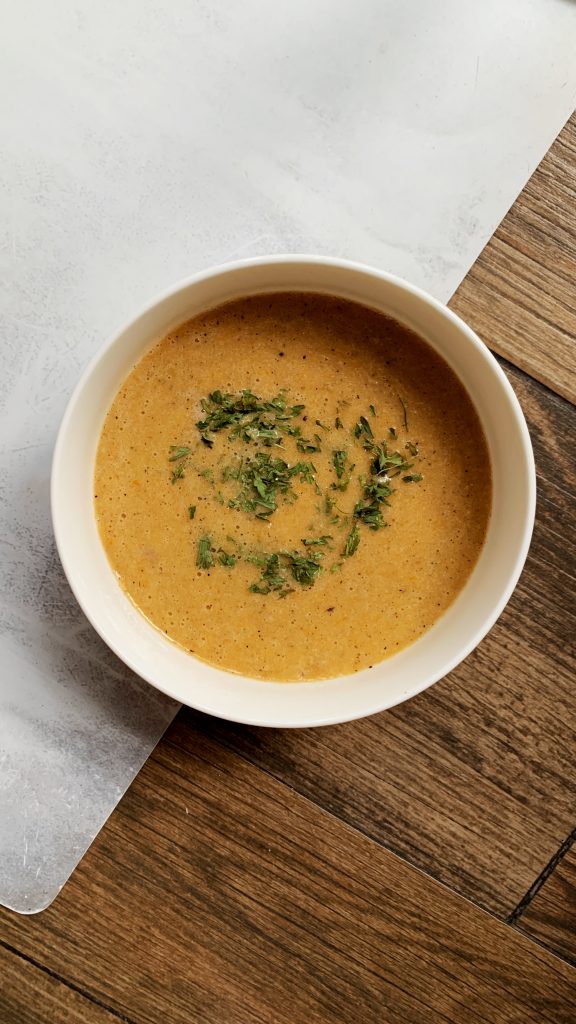 Ingredients
(Serves 2)
2 cups of frozen, cubed butternut squash
½ Tbsp of miso paste
½ cup of roasted red onion
2 cups of unsweetened almond milk
1 tsp of garlic
⅛ tsp of black pepper
Dried parsley (optional for garnish)
Instructions
Roast the onion and butternut squash for 20 minutes at 355F, or in a non-stick skillet until softened.
Blend all the ingredients until fully incorporated.
Serve and enjoy!
Nutrition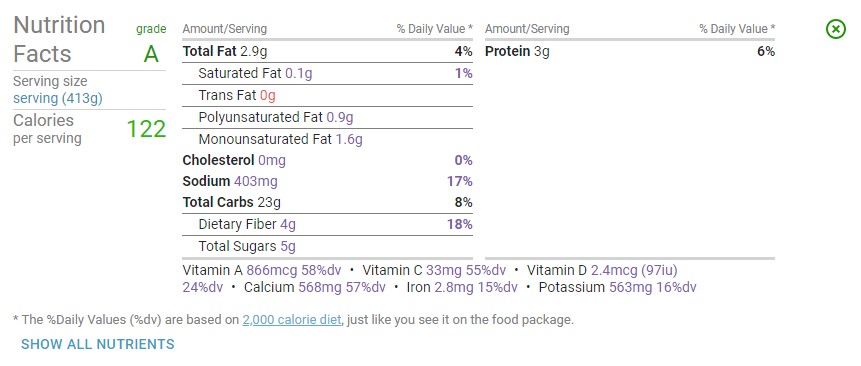 Shopping List
1 bag of frozen, chopped butternut squash (like this)
1 package of miso paste
1 red onion
1 carton of unsweetened almond milk
Garlic
Black pepper
Dried parsley (optional for garnish)